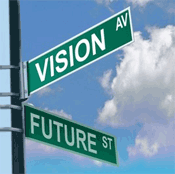 Austin and Galewood residents gathered at Shriner's Hospital in Galewood last week in their next step toward a more sustainable 29th Ward.
This meeting was the second of three hosted by Ald. Deborah Graham (29th). She's inviting residents to brainstorm how the ward can become more sustainable. Residents created a vision for their community at the first meeting in September.
At last week's meeting, participants divided into different groups – transportation, jobs and industry, healthy business, cultural resources, peace and safety, community beautification, and youth and education.